Discover ways to incorporate Crystals & Gemstones into your life with fun and informative Crystal Awareness Classes.
I offer classes on many different aspects of working with Crystals. Crystal Classes are offered throughout the US
Visit me at a Craft show, Specialty Market, Gemshow or Trunk Show where you will find a variety of  crystals, stones and jewelry.
Please check back often or email me to be put on my email mailing list so you will be notified of Crystal Classes, workshops and special events. Solchakra@aol.com
Annual Winter Solstice Celebration At The Crystal Cottage
December 21, 2015 @ 6:00 pm

-

9:00 pm
You are invited to The Crystal Cottage
Annual Winter Solstice Celebration
  Monday Dec. 21st. 6-9pm
Let's gather together to celebrate the Solstice as we move from the darkness towards the light.
The Solstice is a time to come together and take a moment to reflect on all of this year's lessons and experiences. We'll share in a Solstice Ritual exploring:
What we have learned this year.
What were some of our greatest challenges.
What were some of our greatest gifts
What intentions would we like to put forward for the next phase of our lives?
What are we ready to let go, knowing it no longer serves our well being or that of others close to us.
I invite you to take some time to write this down on paper and bring the paper with you.
Later when we go sit by the fire we can give witness to each other as we bring this paper to the fire in a symbolic gesture of letting go.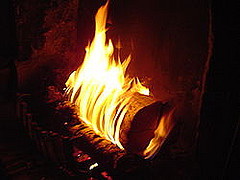 Please bring some food to share. (healthy finger foods are appreciated). We'll play the Crystal Singing Bowls to usher in our intentions for the New Year. Feel free to share a song, poem or anything else if you are so moved.
Please RSVP 305-872-4750